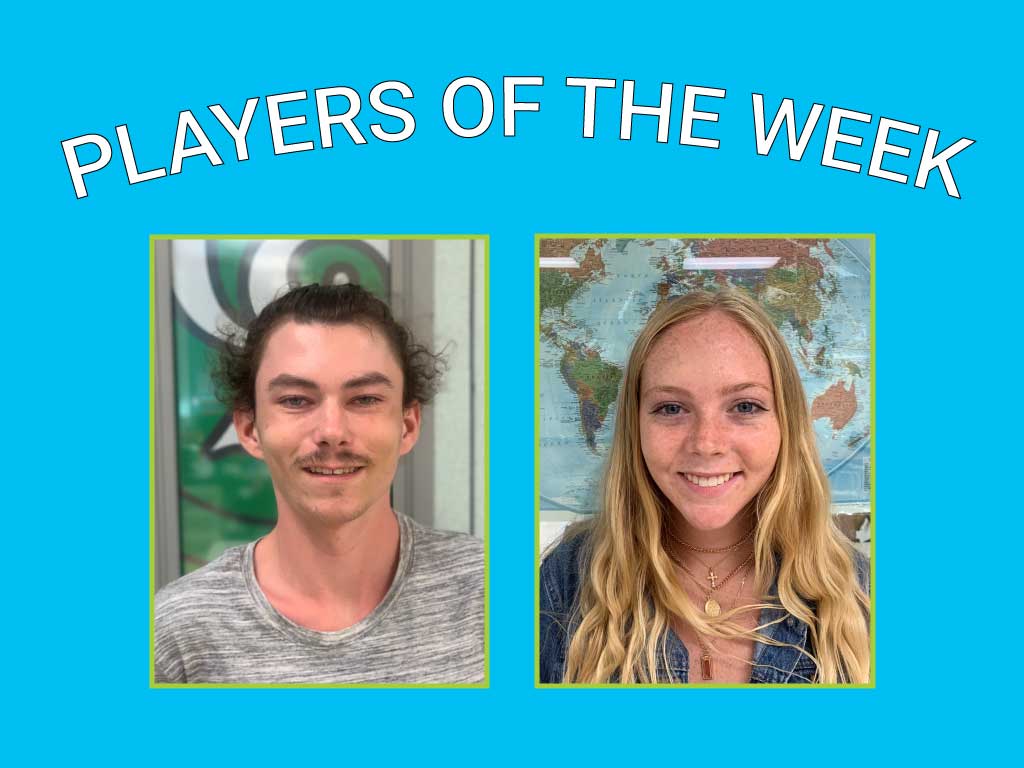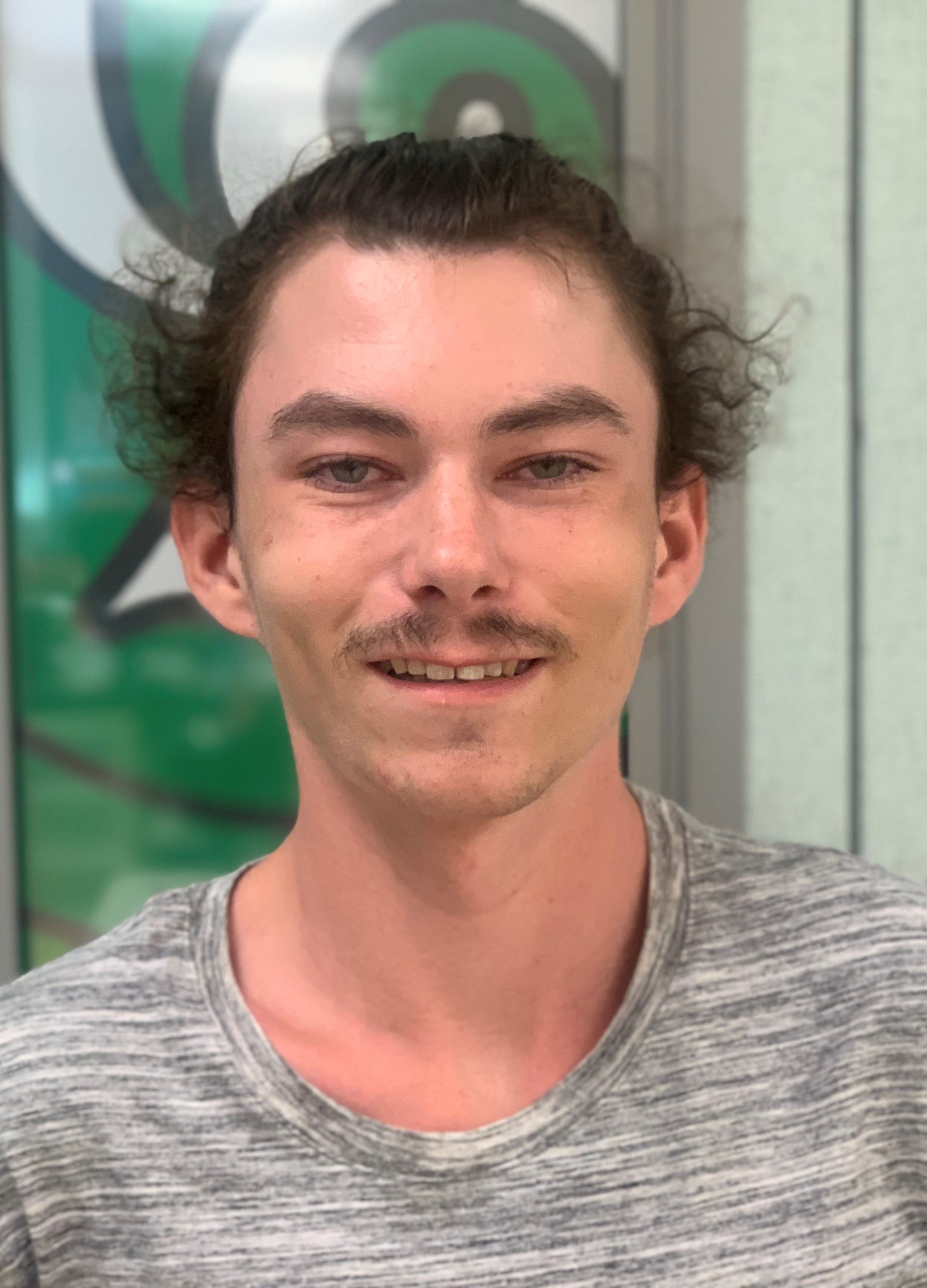 Riley Oakley,
Coral Shores Male Athlete of the Week
(Wk of 9/9/19)
Riley Oakley, a senior leader of the Coral Shores Cross-Country team, is this week's selection for Coral Shores', Upper Keys Weekly-Male Athletic of the Week.  Riley, a three-sport athlete, turned in a personal best time of 22:04 in the Palmer Trinity Invitational Meet last Friday (9-6-19).  In addition to running cross-country, Riley is a standout in soccer, and is the Hurricane track team's top middle distance runner; he competes in the 400, 800, and mile.
Riley was very active last year in multiple community service projects organized by The Upper Key's Foundation and is currently involved in their UKF-Hurricane Dorian Relief Mission.  Additionally he is active in the school's Interact Club and Key Club. Both groups are service oriented as well.
"Riley Oakley is a senior leader of the cross country team" offered CSHS Head Cross-Country coach, Gabe Suarez. "He sets a new standard of effort at every practice. He motivates others to do their best and always gives it 110%."
Pat Meyers, associate head coach of XC added, "I'm really proud of the way Riley has stepped up his preparation.  He provides a great example for everyone on the team. Meyers added, "It's inspiring to watch his personal progress, in and out of sports."
Julie Powers, a Coral Shores junior cheerleader, is this week's Coral Shores'-Upper Keys Weekly-Female Athlete of the Week. Julie was named "All-American Cheerleader" by the National Cheerleading Association this past summer.  She won the Most-Spirited Award last year at her Varsity Cheerleading Banquet. She started cheering as a 10 year-old at Key Largo School and has never stopped.  This is her third season as a Varsity Cheerleader at Coral Shores.  She has also been a competitive cheerleader at On Your Toes Dance Studio and placed third, nationally, during their competitive event.  
Julie has been very active in various Upper Keys Foundation's community service initiatives and is also deeply involved with Surfers for Autism, a non-profit organization that works with autistic children throughout Florida, teaching kids how to surf. Julie is the Vice-President of CSHS' Interact Club, a Rotary sponsored service-based organization.  
Powers is also a standout in the classroom where she possesses a perfect 4.0 unweighted grade point average and a 4.37 weighted GPA.
Coral Shores Cheerleading Sponsor, Dominique Hickey shared, "Julie is a very special young lady. I was most proud of her this summer when she decided to try out for the All-American Cheerleading Team and made it. It took courage for her to get out there in front of the entire camp and she nailed it!" Hickory added, "Julie is a true pleasure to have on the team; it's exciting to think that I still have her for another year."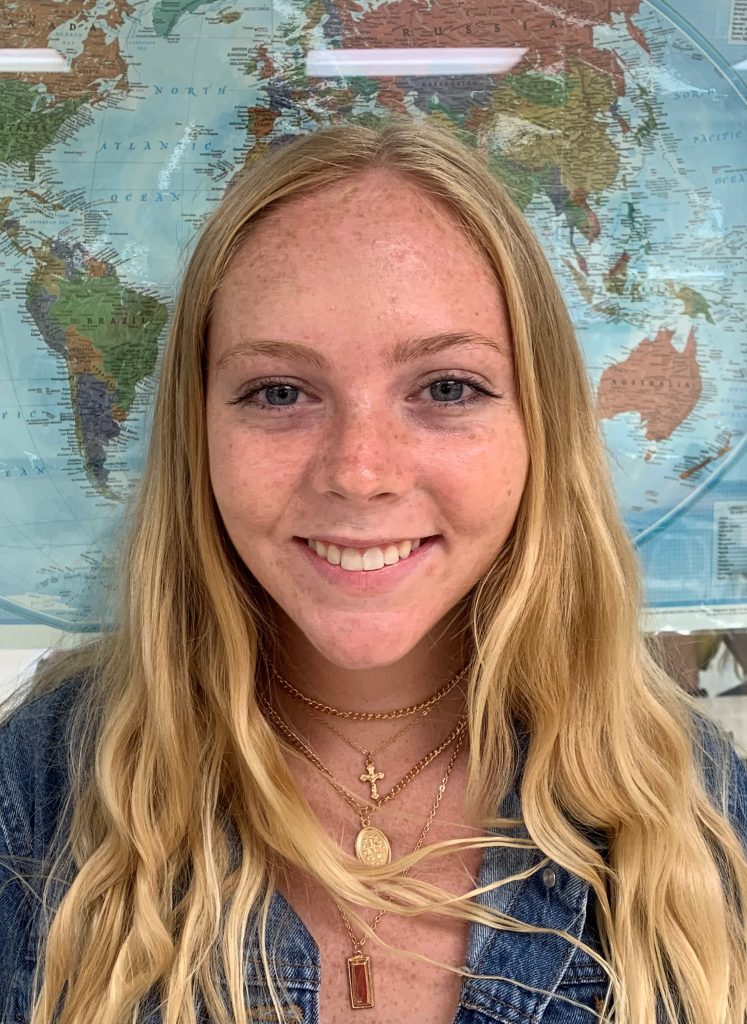 Julie Powers,
Coral Shores Female Athlete of the Week
(Wk of 9/9/19)