About The Upper Keys Foundation
The Upper Keys Foundation is a 501c3 nonprofit organization that exists to both support the student athletic programming of Coral Shores High School and the partner nonprofit agencies of the Florida Keys community. Nonprofit partners include: United Way Convalescence Center, Habitat for Humanity, The Everglades Foundation, Marc, Red Bones Fishing Tournament for Cystic Fibrosis, Wesley House, various area food pantries, and many more.
Since 2012, approximately 2,240 Coral Shores' student-athletes have volunteered more than 17,000 hours of community service to individuals and groups with genuine needs. Students' lives are enriched with their continued involvement in exceptional sports programming as well as meaningful civic engagement initiatives. The students supported by the Upper Keys Foundation gain valuable skills and learn a life-long love for serving their community.
The Upper Keys Foundation developed a revolutionary program where everyone wins through circular giving. Those that support the Upper Keys Foundation support student athletes enrolled at the Coral Shores High School as well as countless community members as the students serve at area nonprofit agencies. Everybody wins when we all work together to make the Florida Keys community a better place for all residents both today and tomorrow.
The Upper Keys Foundation believes that this model can be replicated throughout the country and globe, so that sports programming can remain in school through charitable giving and nonprofits get the volunteers they so desperately need. Get involved today to make that happen!
Upper Keys Foundation Advisory Board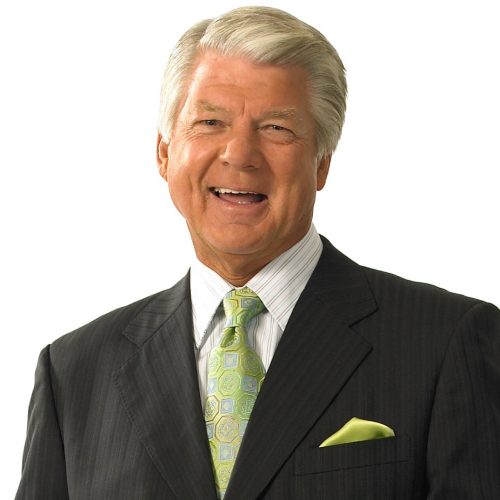 Jimmy Johnson has been a "winner" in football at every level. He captained his Thomas Jefferson High School team in Port Arthur, Texas to an undefeated state championship. In 1964 he starred on an undefeated University of Arkansas team that earned a National Collegiate Athletic Association Championship.
In 1987, he coached the University of Miami to a perfect 12-0 season and a NCAA Championship. His 1986-88 UM teams would post a remarkable 34-2 record finishing 2-1-2 in the final polls over those years.
Johnson left the University of Miami to become the head coach of the Dallas Cowboys. While with Dallas he won "back to back" Super Bowl Championships in 1992 and 1993 making him the first coach ever to have teams win both an NCAA Division 1A National Championship and a Super Bowl. He is one of only six men in NFL history—(including Vince Lombardi, Don Shula, Chuck Noll, Mike Shanahan, and Bill Belichick)—to coach consecutive Super Bowl winners,
Belichick)—to coach consecutive Super Bowl winners. Johnson closed his coaching career with three consecutive winning season—each with playoff appearances—with the Miami Dolphins. Johnson's coaching tree includes a number of future head coaches such as Butch Davis, Norv Turner, Tommy Tuberville, Dave Campo and Dave Wannstedt.
After leaving the Dolphins, Johnson became a TV studio analyst again for Fox Sports, and is currently part of their NFL Pregame Show along with Terry Bradshaw, Howie Long, James Brown and Michael Strahan. Johnson also pens a column on Foxsports.com. Johnson—a highly accomplished fisherman—-resides in Islamorada with his wife Rhonda.
"I'm proud to serve on the Advisory Board for the Upper Keys Foundation and I'm predicting RIGHT NOW that this will become a model for public schools around the country. It's a win situation for EVERYBODY."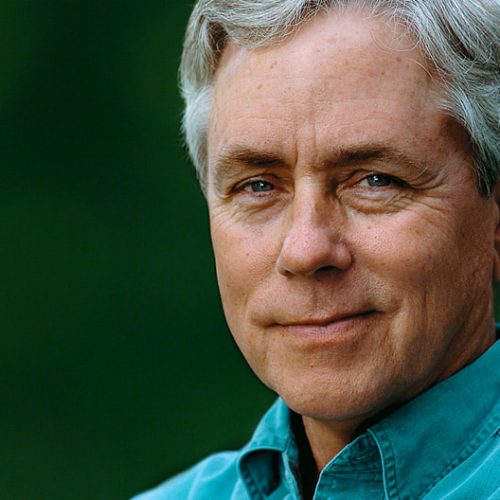 In the early 1980's, Carl Hiaasen began writing novels with his good friend and a distinguished journalist, the late William D. Montalbano. Together they produced three mystery thrillers— Powder Burn, Trap Line and A Death in China—which borrowed heavily for their own previous reporting experiences.
Tourist Season, published in 1986, was Hiaasen's first solo novel. GQ magazine called it "one of the 10 best destination reads of all time," although it failed to frighten a single tourist away from Florida. Since then Hiaasen has published Double Whammy, Skin Tight, Native Tongue and eight national best sellers: Strip Tease (made into a movie in 1996 staring Demi Moore and Burt Reynolds), Stormy Weather, Lucky You, Sick Puppy, Basket Case, Skinny Dip, Nature Girl and most recently, Star Island.
Hiaasen was born and raised in Florida. He resided in Islamorada for much of his writing career and maintains a residence there (his primary residence is now Vero Beach.) A graduate of the University of Florida, Hiaasen joined The Miami Herald staff at age 23. He has been writing a regular column for The Herald since 1985.
Hiaasen made his children's book debut with Hoot (2002), which was awarded a Newbery Honor and spent more that two years on the New York Times bestseller lists. For young readers he went on to write Flush (2005) and Scat (2009). Chomp, a new novel for young readers, will be published in early 2012. His novels have been published in 34 different languages. The London Observer has called him "American's finest satirical novelist," while Janet Maslin of the New York Times has compared him to Preston Sturges, Wood Allen and J.J. Perelman.
"I believe the Upper Keys Foundation has a revolutionary solution for a problem that exists in virtually every public high school in our country."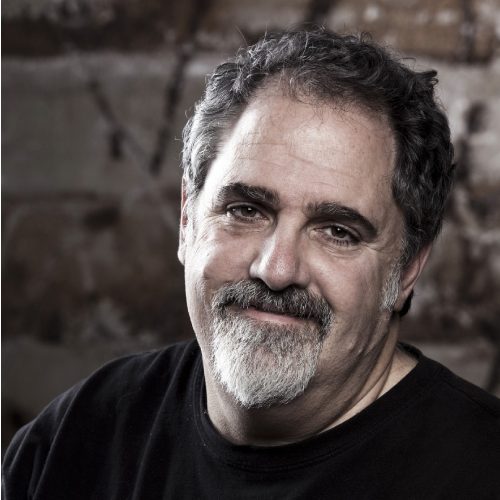 Academy Award ® and two-time Golden Globe ® winning producer Jon Landau—an Islamorada resident—has repeatedly demonstrated an ability to oversee and deliver major motion pictures. He currently holds the distinction of having produced the two highest grossing movies of all-time, AVATAR and TITANIC. The combination of Landau's thorough understanding of the most complex state-of-the-art visual effects technologies, his ability to work hand- in-hand with the highest caliber of creative talent, and his motivational ability with people has enabled him to play a significant role in numerous major motion pictures.
Throughout his career, Landau has also been very instrumental in the licensing and marketing of his films across all platforms globally. He has taken a hands on approach to bringing innovation, diversity and showmanship to these areas of the process.
In addition to AVATAR and TITANIC, Landau has also produced such films as Steven Soderbergh's SOLARIS, also under his and James Cameron's "Lightstorm Entertainment" banner, he co-produced Warren Beatty's DICK TRACY and the family comedy hit HONEY, I SHRUNK THE KIDS. Throughout the early '90's, Landau was Executive Vice President of Feature Film Production at Twentieth Century Fox where he supervised production on all major motion pictures from Fox -- including the action packed DIE HARD 2, MRS. DOUBTFIRE, TRUE LIES, POWER RANGERS, ALIENS 3, LAST OF THE MOHICANS and more.
Never one to rest on his laurels, Landau is pro-actively working with companies and individuals throughout the entertainment industry to push technologies to new levels that will allow new stories to be told and then presented in more engaging and immersive ways.
"Before I was a producer, I was a high school coach for more than four years so I'm a firm believer that education should go beyond the academic classroom; I think sometimes the budget crunchers don't understand that. What we (the UKF) are doing is we are training young people and preparing them for life."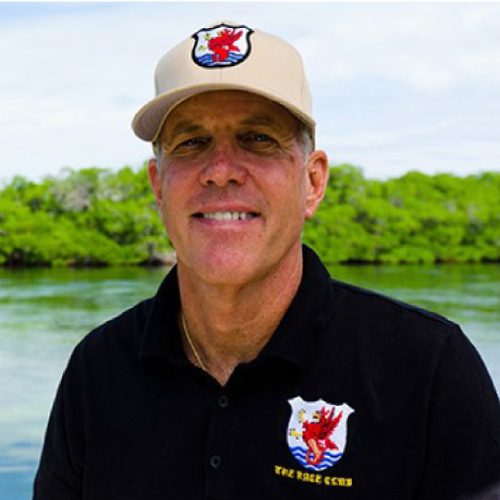 Dr. Gary Hall Sr. —a Tavernier resident —first became famous during the late 1960s and 1970s while representing the United States in three different Olympics. Hall represented the United States in the 1968 Olympic Games held at Mexico City where he won a silver medal in the 400 m Individual medley. He established new world records in the 400m IM on five different occasions.
At the '72 games in Munich, Hall earned a silver medal (200 m Butterfly.) His final Olympic appearance was at the '76 games in Montreal where he earned a bronze medal in the 100m Butterfly.
His fellow athletes from all sports disciplines, elected him the USA flag-bearer in the Opening Ceremony at Montreal. Hall accumulated an amazing 10 world records during his swimming tenure; he also captured 23 individual national titles. He was selected "World Swimmer of the Year" in 1969 and 1970 and captained his Indiana University team to their 6th straight NCAA Championship his senior year. In 1981, he was inducted into the International Swimming Hall of Fame.
Dr. Hall's son, Gary Jr. also represented the US in three different Olympics (Atlanta, Sydney and Athens). Gary Jr. accumulated 10 Olympic medals; five of them gold. With his son's participation at the 2004 Olympics in Athens, the Hall's became the first father and son combination in Olympic history to make three appearances each.
Dr. Hall currently is the director of The Race Club, an innovative organization that provides facilities, coaching, training, technical instruction, video, fitness and health programs for swimmers of all ages and abilities. He serves as the Executive Director of the World Fit Foundation, an non-profit corporation combating childhood obesity in the world. Hall also remains deeply involved in a number of Olympic initiatives including serving as Vice-President of United States Olympians (USOA) Leadership Team.
"I am proud to be associated with a foundation that trains young people to serve their community; to make a positive difference through their involvement."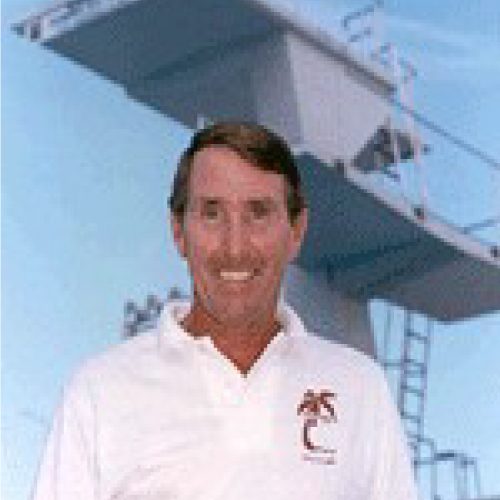 Dr. Ron O'Brien—a full time resident of Islamorada—has been an instrumental force in the sport of diving for over 40 years as both a coach and diver. He has shaped the direction of diving in the United States over that period, most recently as the National Technical Director for USA Diving, a position he has held since 1991.
O'Brien holds the distinction of being the "dean" of Olympic coaches having coaches more teams than any other coach—from any country—in Olympic history (1968-1996.)
O'Brien produced an unparalleled record of coaching a national champion for 23 straight years from 1973 to 1995.He has mentored many of the world's greatest divers including four-time Olympic gold medalist Greg Louganis and he continues to excel in that role as a member of the USA Diving staff.
O'Brien has produced a best selling book on springboard and platform diving, "Diving For Gold," and a video titled "Diving My Way." In addition to his duties with USA Diving he owns and operates O'Brien Diving Enterprises.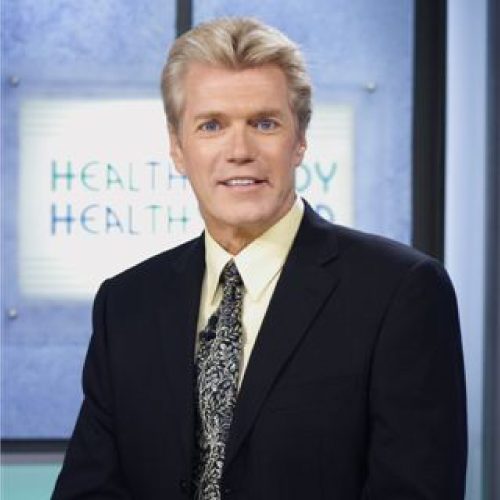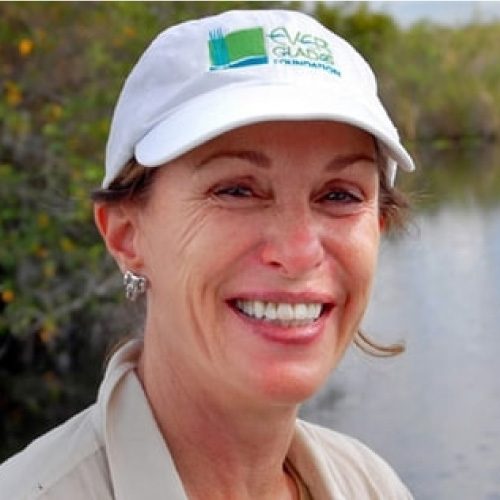 Having served as Chairperson of The Everglades Foundation since her husband's untimely death in 1995 in a plane crash while on Everglades business, Mary Barley currently serves as vice chairperson of the Foundation. She is also President of The Everglades Trust, and serves on the Boards of the National Coalition for Marine Conservation, World Wildlife Fund Marine Leadership Committee, Atlantic Salmon Federation (U.S.), and the Sierra Club Foundation.
In her fight for Everglades restoration and taxpayer equity, Mary has crisscrossed not only the State of Florida but the nation, to bring the plight of America's Everglades to the public's attention.
As one of the nation's preeminent Everglades conservationists, Mary spearheaded the passage of two Everglades protection amendments to the Florida Constitution.
In 2000, under Mary Barley's leadership, the Restoring the Everglades, An American Legacy Act, was signed into law authorizing the $8 billion Comprehensive Everglades Restoration Plan.
Mary has received much recognition for her work. In 1996 the Atlanta Journal- Constitution named her as one of the "southerners to watch." She was named "Hero for the Planet" in 1999 by Time magazine for her pioneering work to save the "River of Grass." She has also been named a NOAA Environmental Hero and has received awards from the National League of Conservation Voters, National Audubon Society, and in 2002 received "The Lifetime Achievement" award from Audubon of Florida. She has also been profiled in numerous magazines and newspapers including Time, Audubon, My Generation in 2001, Sun Sentinel in 2004, 2009 Audubon of Florida Champion of the Everglades and the Christian Science Monitor in 2008.
"I like being involved in organizations that make a meaningful difference and are solution oriented. The UKF will be doing just that."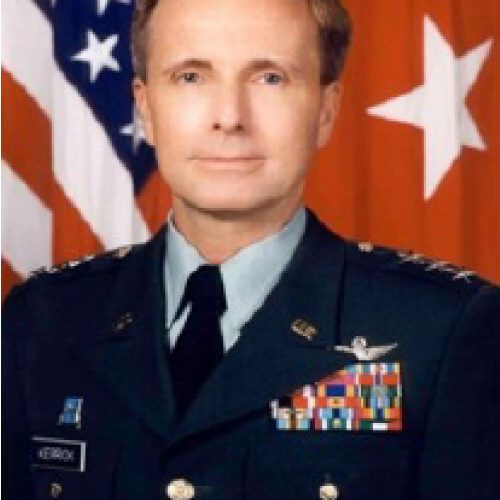 Lieutenant General Don Kerrick—a 1967 Coral Shores High School graduate—served in the United States Army for 30 years and retired as a three-star General. At retirement, he was serving in the White House as the Deputy National Security Advisor to the President of the United States. He managed the nation's deputies committee and process and was responsible for developing, implementing, and managing United States foreign and national security policies. For five years after leaving the military, Don Kerrick served as the Vice President, General Dynamics Advanced Information systems where he was responsible for strategic planning, business development, mergers and acquisitions, international business, and customer and corporate relations. While on active duty, Don Kerrick served by Presidential Appointment as a principal negotiator on the United States Balkans Peace Delegation that negotiated an agreement ending the Bosnian War. Later, he was appointed by the President to serve on the Steering Committee for the Protection of the United States Critical Infrastructure and developed the blueprint for the structure and procedures designed to protect national critical infrastructure .
Lieutenant General Kerrick is the recipient of the Secretary of State's Distinguished Service Award, the Distinguished Alumni Achievement Citation for Career Achievement from Florida Southern College, and Doctor of Diplomacy (HON) conferred by Florida Southern College. He was inducted into the Military Intelligence Hall of fame in 2002. Other personal awards and decorations include the Defense Distinguished Service Medal (two awards), the Defense Superior Service Medal (two awards), the Legion of Merit (three awards), the Bronze Star medal, the Meritorious Medal (four awards), the Air Medal, and the Army Commendation Medal. Additionally, he was awarded the Master Army Aviator Badge, the Joint Chiefs of Staff Identification Badge, the Army Staff Identification Badge, and the Presidential Service Badge. He also received the Defense Intelligence Agency Director's Award and is the recipient of the Knowlton Award from the Military Intelligence Corps Association.
"I played multiple sports every year at Coral Shores. It was through those experiences that I learned the basics of leadership, discipline, fitness, teamwork, and proper communications."