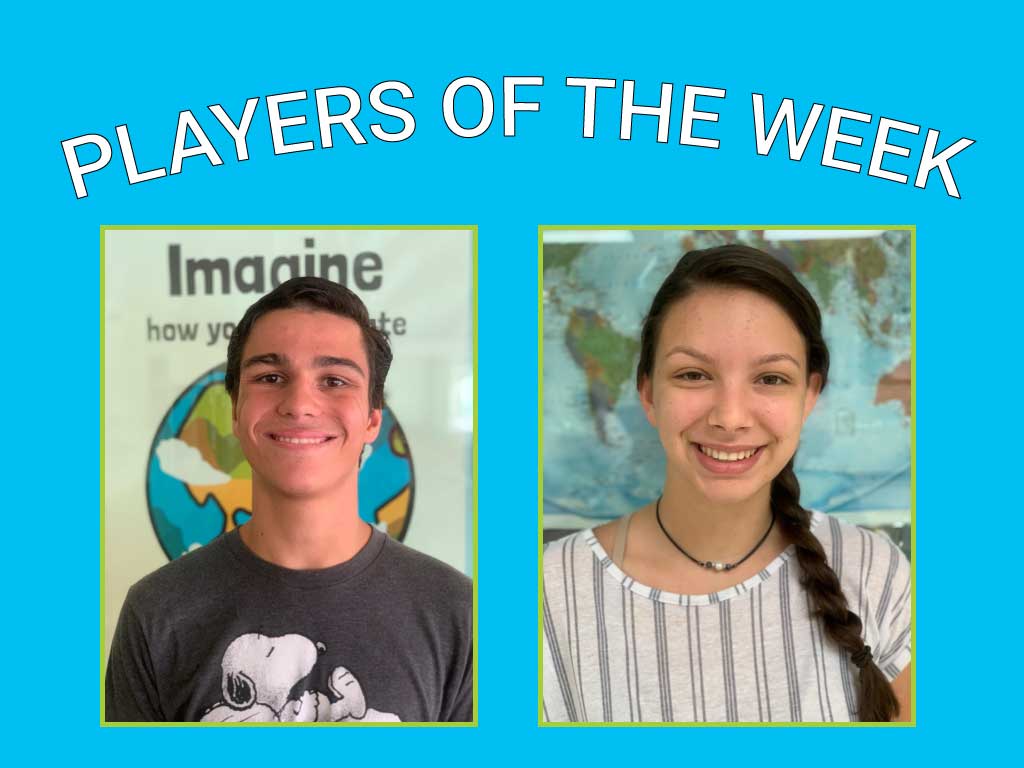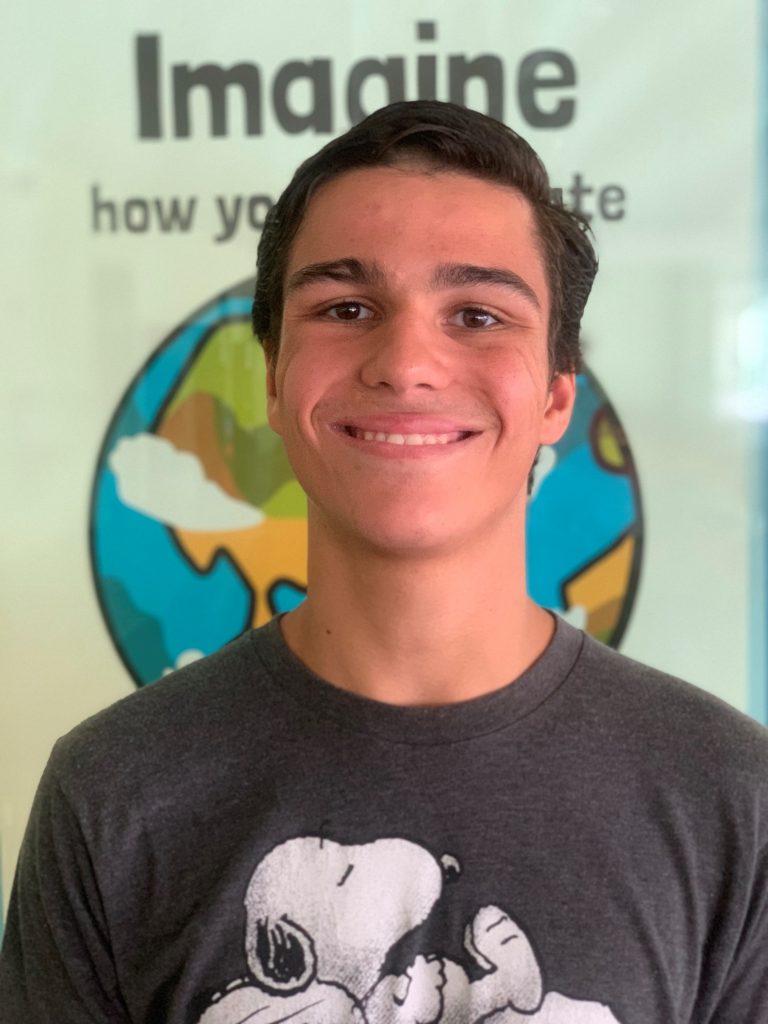 Julian Baidet,
Coral Shores Male Athlete of the Week
(Wk of 9/30/19)
Jean "Julian" Baidet, a senior leader of the Coral Shores swim team is this weeks, Upper Keys Weekly, Male Athlete of the Week.  Baidet is in his third year with the program.  According to head swim coach, and 4-time Olympic Gold medalist, Jon Olsen, "Julian has helped out in a number of different events.  He's all about the team. He consistently asks to fill in where we have voids for the sake of team points. You have to love that selfless approach." 
Hurricane Associate Head Swim Coach, Kelly Kater added, "Julian makes ever swimmer on the team better.  He is such a great encourager…he's inspirational. Julian stays excited about swimming and that tends to be infectious.  Literally every other swimmer feeds off of the energy he brings to practices and events." Baidet was honored with the "Spirit Award" at last year's Swimming/Diving Awards Banquet
Julian has also been singled out for his Upper Keys Foundation community service.  Most recently, he helped with the highly successful, Lighthouse Swim.  He along with 41 of his swim teammates, provided much needed assistance to more than 450 swim participants. Additionally, Julian is deeply involved in the Special Olympics.  He has been active in that cause each of his four years at Coral Shores.  He has placed a special focus on the soccer and flag football events. Last May, he traveled with six other Coral Shores students-athletes to participate in the Special Olympics "challenge games" in Orlando.
"Julian is an invaluable member of our Special Olympics program" suggested Upper Keys Special Olympics coach and organizer, Pete Reineso.  "He's so dependable and so inspirational. He makes participation fun for everyone."
Julian is very active in Coral Shores' Drama Club and the Sound and Engineering Club.  He is also an accomplished animator and has participated in numerous animation, and "Voice Acting" seminars throughout South Florida.
Sheila Gonzalez, a junior and three-year member of the Coral Shores Canettes Dance team is this week's The Keys Weekly-Female Athlete of the Week.  "Whether the Canettes are performing on the sidelines at a football game or in the gym at a pep rally Sheila always stands out with her talent, attitude and smile" offered Canette sponsor, Joanne Haddad.   "It is her attitude which makes her a favorite of her teammates during long practices. Sheila is always funny, encouraging and a full out dancer no matter whether its practice or a game day."
Haddad added, "Sheila has had to come back and work hard following a serious knee injury and surgery, but it has not slowed her down and her perseverance is a great example for our team.  Sheila is one of those students/dancers that you wish you had ten of on your team!"
Sheila is also a member of the On Your Toes Dance studio Elite Competition team where she travels across the state of Florida competing and participating in classes and workshops.   Along with her On Your Toes teammates, Sheila has won numerous platinum and high score awards. Sheila is currently involved in The Upper Keys Foundation-Hurricane Dorian Relief Mission.  She also frequently volunteers at the Plantation Key Nursing home, performing and visiting with residents.
Sheila is also a standout in the classroom.  She takes a full schedule of AP and Honors classes, carries a 4.0 unweighted GPA –a 4.441 weighted GPA–and is ranked in the Top 5 of her junior class of 166.  Her current goals include attending Boston College and studying Pre-Med in preparation to become an anesthesiologist.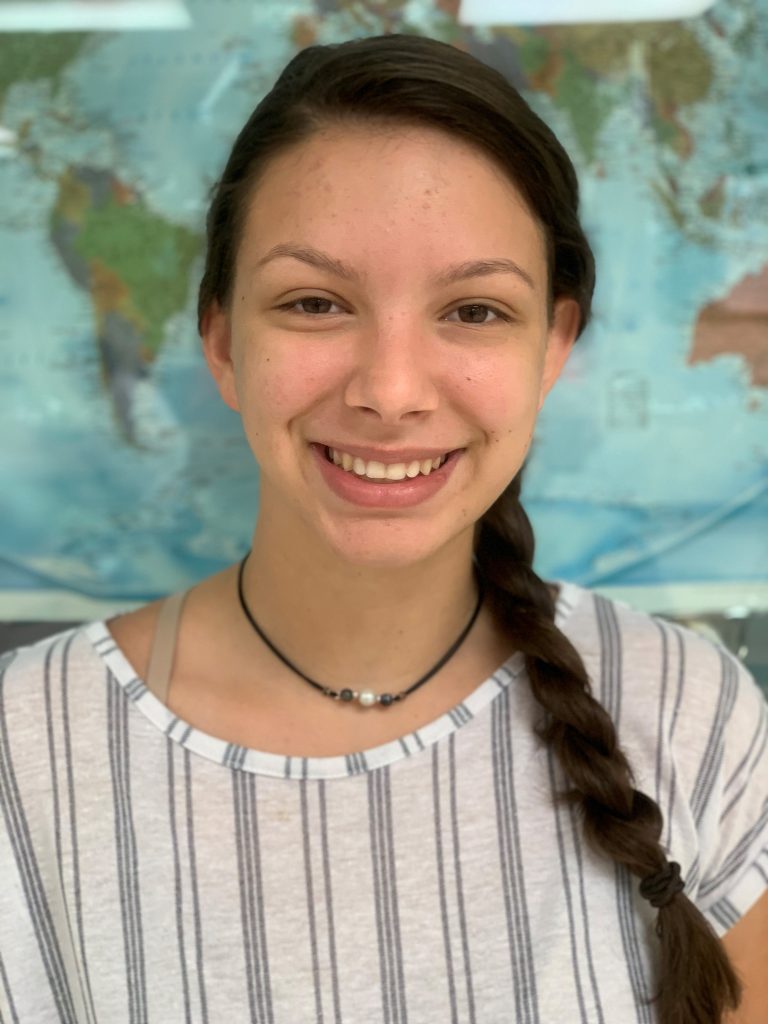 Sheila Gonzalez,
Coral Shores Female Athlete of the Week
(Wk of 9/30/19)