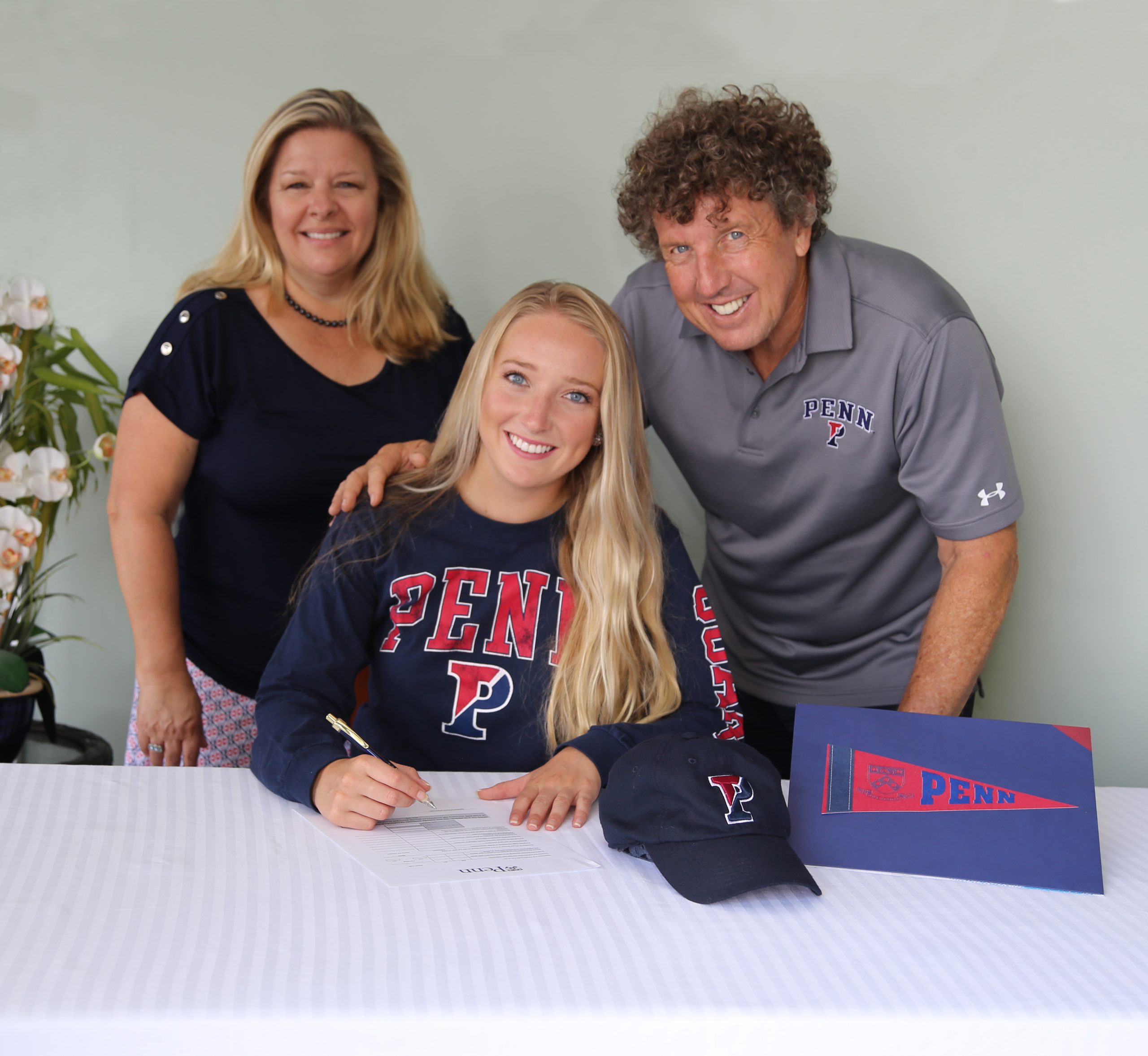 Coral Shores' Ella Marsden Signs With University of Pennsylvania 
Coral Shores senior Ella Marsden, has signed her national letter of intend to be a member of the University of Pennsylvania's prestigious, Sailing Team.  Ella captained the Coral Shores Sailing Team while simultaneously sailing on the club regatta circuit from Florida to California and throughout the northeast. 
Ella has been sailing since she was eight years old.  She began competing as a member of the Upper Keys Sailing Club and later trained at Coral Reef Yacht Club in Miami. Ella and her sister, Emma, placed 2nd in SAISA's Women's Districts Regatta for CSHS.  Most notably, Ella sailed for the US National Team in Holland, England, Antigua and Italy.
University of Penn is nationally renowned for their sailing success.  Sailing is a spring sport collegiately.  The Quaker's schedule includes stops at Annapolis (Navy), Washington DC (Georgetown and George Washington), Boston (Harvard), Norfolk (Old Dominion), Providence (Brown), New Haven (Yale), and Ithaca (Cornell) 
Marsden, also captains the 'Canes varsity lacrosse team; she has been a starting "attack" since 10th grade. Ella is ranked 4th academically among the 178 members of the class of 202.  She possesses an unweighted grade point average of 3.947; her weighted GPA is 4.553. 
Quote: I'm so excited to join the Penn Sailing Team and continue my career with such talented sailors and an amazing coach— Ella Marsden 

Quote: My time with Coral Shores athletics has been such a rewarding experience and is where I've had my most memorable moments in high school—Ella Marsden

Quote: I'm grateful to have had such a strong support system that helped me reach my goals throughout my four years at Coral Shores—Ella Marsden

Quote: This is the culmination of Ella's hard work both on the water and in the classroom. We are very proud of her accomplishments— Dominic Marsden, (Ella's Father)

Quote: "We are thrilled to have Ella joining us as a Quaker next fall! As a multiple varsity sport athlete, we cannot wait to work with her great talent, athleticism, and contagious positivity. Fight on Penn!"— Isaac Clark, University of Pennsylvania's Sailing Team Coach