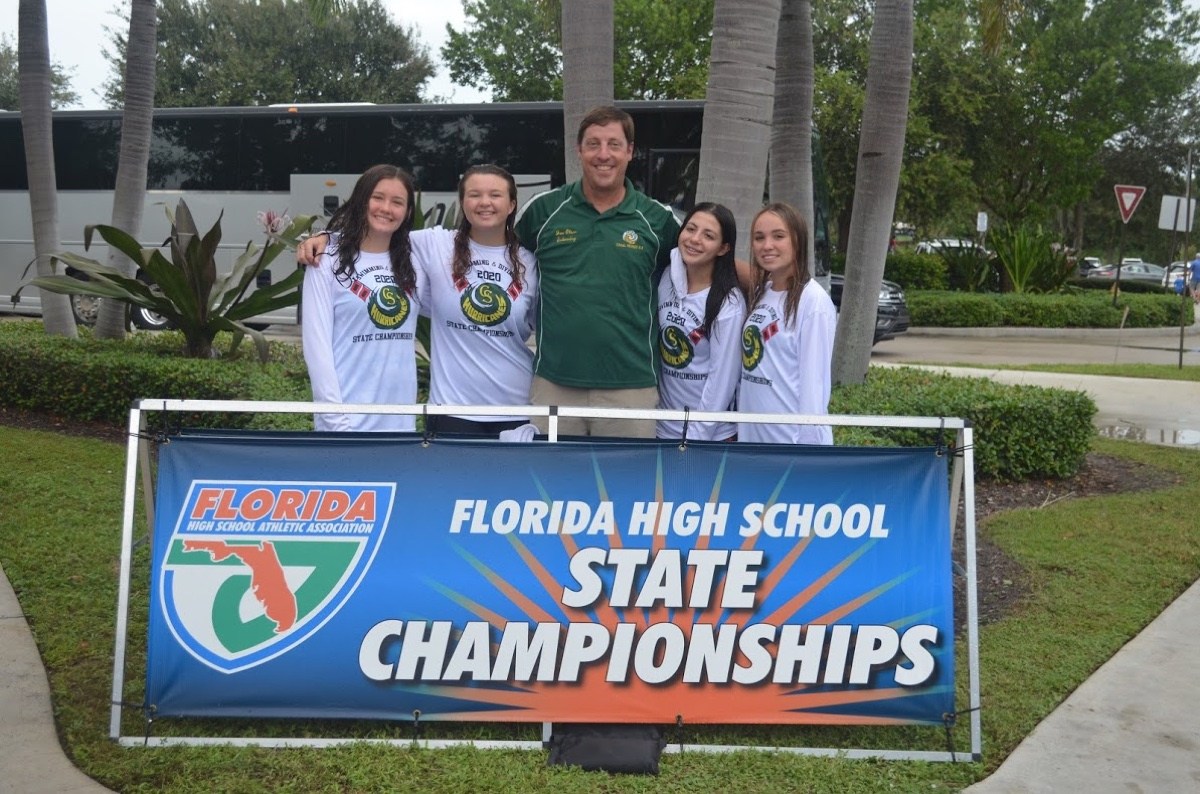 High school fall sports athletes competed in a unique and unprecedented season due to the ongoing coronavirus pandemic. Look no further than the Coral Shores swimming team.
Rather than a normal swim slate that sees several meets, Coral Shores swimmers competed in one virtual dual meet against Key West. Then came district championships, regionals and states.
The season may have been abbreviated, but it was no doubt a memorable one for the swim team, which saw 42 athletes coming out, according to coach Jon Olsen. Of those swimmers, four recently made the trek to Stuart, where they competed at the state championship among some of the best in the state after qualifying during regionals.
Competing at states in the 4×100 freestyle relay were senior Zoe Marchetti, sophomores Corley Smith and Olivia Sargent and freshman Vicky Pena. The four, who've been a part of Olsen's swimming club for several years, placed 15th in the District 12-1A Championship on Nov. 14. Marchetti individually qualified in the 100-meter backstroke and placed 12th at states, while Smith individually qualified and placed 19th in the 200-meter freestyle and 18th in the 500-meter freestyle.
Canes swimmers competed against the best in a division with top level prep schools from across the state. Swimming among traditional swimming powerhouses, Olsen said the Canes were one of two public schools competing in the division.
"These are schools that actually recruit their swimmers from all over the world, not only in the country, so these are swimmers who are training like a division 1 college program and they're still in high school," Olsen said. "It was us and Cocoa Beach High School as the two public schools in the division competing at that level."
While the pandemic may have canceled meets, the pool at Founders Park in Islamorada remained open as the swimmers continued their training. Olsen conducts a year-round swim club program out of Founders and Jacobs Aquatic Center in Key Largo. Olsen said he has roughly a dozen swimmers who train throughout the year, and he considers the four girls and several male swimmers to be among that core group. Olsen credited their commitment day-in and day-out, as well as the parents who get them back and forth to the pool each day.
"It's just a commitment and their consistency to training," he said. "Being part of a year-round program is tough, especially when they get to be that level — it's an everyday commitment. We're training five days a week."
Olsen said he gets a thrill out of seeing the swimmers grow. He calls them his extended family, having spent a great deal of time with them in the pool.
"I spend more time with other people's kids than my own kids," Olsen jokingly said. "My youngest son just graduated from Coral Shores last year. We get to form a pretty strong relationship with not only the kids, but their families as well."
Overall, Olsen said the future of Canes swimming is bright, given the number of swimmers who came out in a pandemic year and the talent in the group.
"I think the immediate future for our girls team especially. They're just going to get better and better over the course of these next five years," Olsen said. "I fully expect my girls team even to place top 10 overall in the state in the next couple years."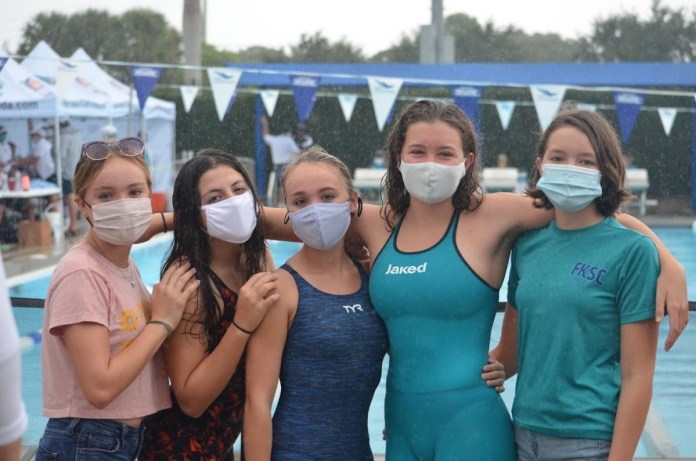 (Source: https://keysweekly.com/42/canes-swimmers-take-to-states/)